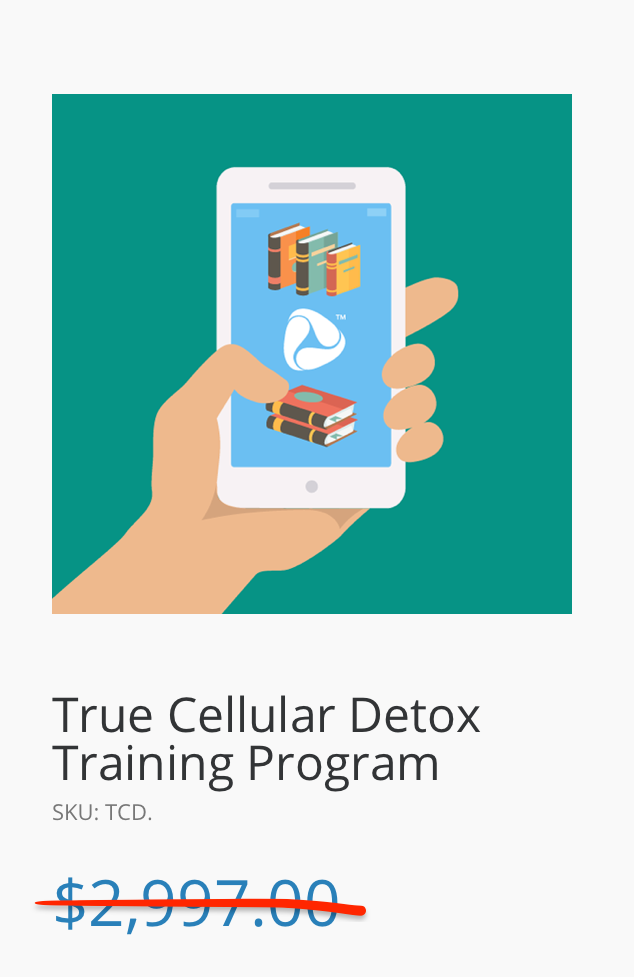 Special Offer!
The entire True Cellular Detox Program
For only $1,497.00
True Cellular Detox is the missing element of modern day medicine. Cellular toxicity is a contributing factor to, if not the source of, most of today's chronic health conditions. The word "detox" has become trendy, and you can buy systems that claim to cleanse virtually every organ of the body, from your liver to your colon. These products may do some short-term good, but most are ineffective and many border on being dangerous. None approach detoxification at a systemic cellular level.
True Cellular Detox is the solution. You've landed here, at exactly the right place.
With True Cellular Detox as your platform, you bring your body through a strategic process of restoring the state of health you were born into, optimizing cellular and systemic function, and rediscovering the vibrant you that seems to have been lost. True Cellular Detox gives you the map, the tools, the direction, and best of all, the proven efficacious formula for health optimization. It's time to look better, feel better, be better. It begins now!
What's included in the program?
90-day supplements supply
3 Virtual consultations
VCS, Meta Oxy, and NTQ tests (before and after)
True Cellular Detox training via the participant portal
True Cellular Detox training delivered via the participant portal and includes:
90-day detox meal plan and recipes
Smoothie Recipe eBook
Exercise Training
Emotional Detox Training
Detox Exercise
Advanced Strategies for Ketosis and Fasting Virtual Testing
Over 8 Hours of Video Training and 24 Educational Support Articles
Enjoy the program!